The Gift that Keeps on Giving!
Give the gift of subscriptions this season! You can choose from our monthly Sticker Club, or you can choose a t-shirt club for adults or kids and choose your frequency!
See Them All Here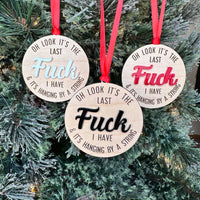 Check Out Our New Sweary Ornaments
Oh Look, It's the last fuck I have & it's hanging by a string.
Order Yours Now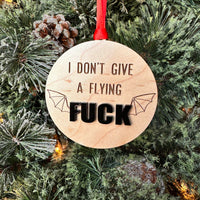 I don't give a flying fuck.
'Tis the season to give 0 cares and tell them like it is - with wings.
Order Yours Here